CR6ZZ
Ideal fitment for your Classic Performance vehicle optimised for all weathers. Manufactured in the UK.
Show available sizes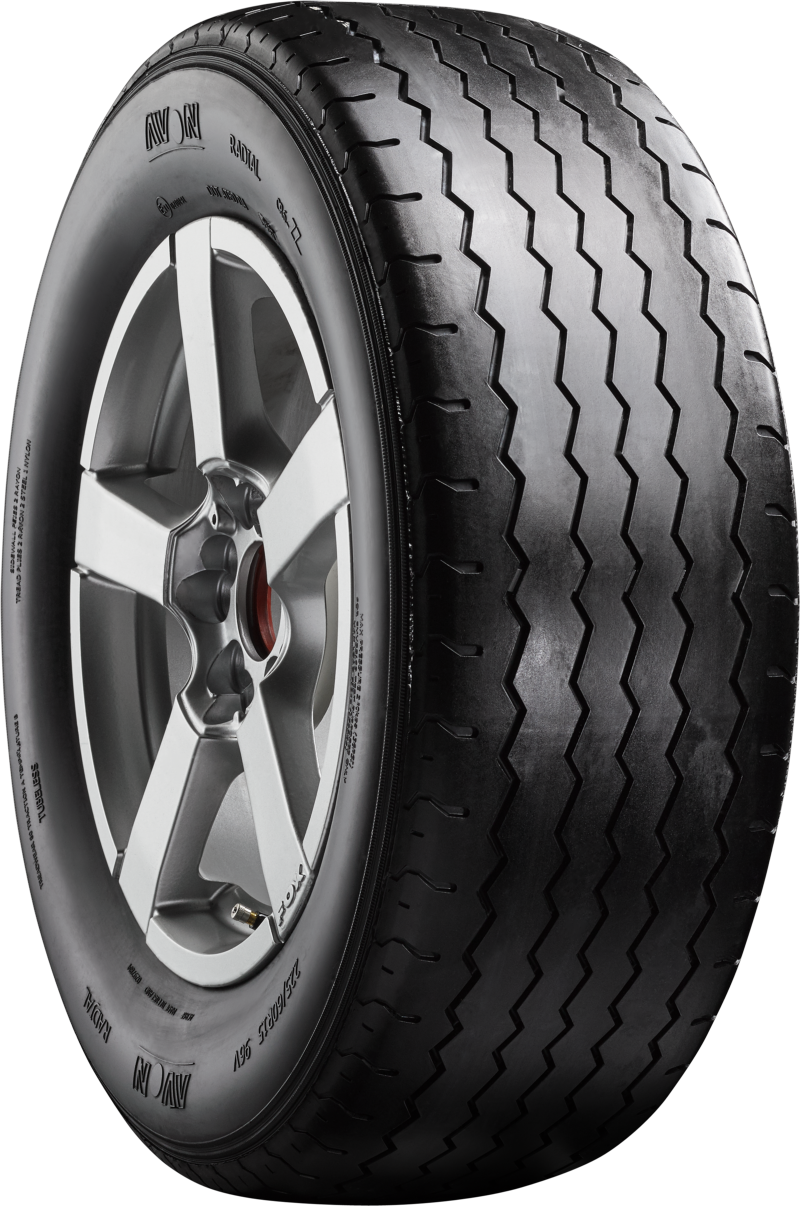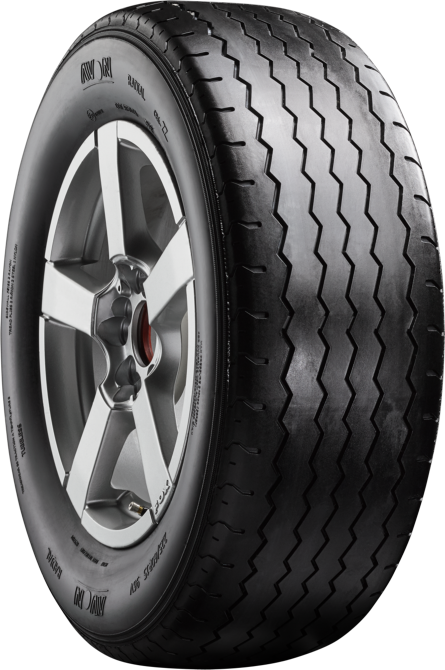 Features
The tyre's ability to grip the road in dry conditions.
The tyre's ability to grip the road in wet conditions.
The wear rate of the tyre.
The measure of how quiet a tyre is while driving.
How the tyre is able to respond to driving such as accelerating, braking, steering and turning.
The tyre's ability to have grip on unpaved surfaces such as dirt, mud, sand, rock or gravel.
*When compared to other Avon tyres
CR6ZZ
Designed specifically to compliment the chassis characteristics of classic and historic performance cars

Optimises the performance and driver pleasure.

All-weather tread pattern for optimised water evacuation and stability

Exceptional all-weather performance.

Road legal for your classic car

Aesthetically engineered in keeping with the period of your vehicle.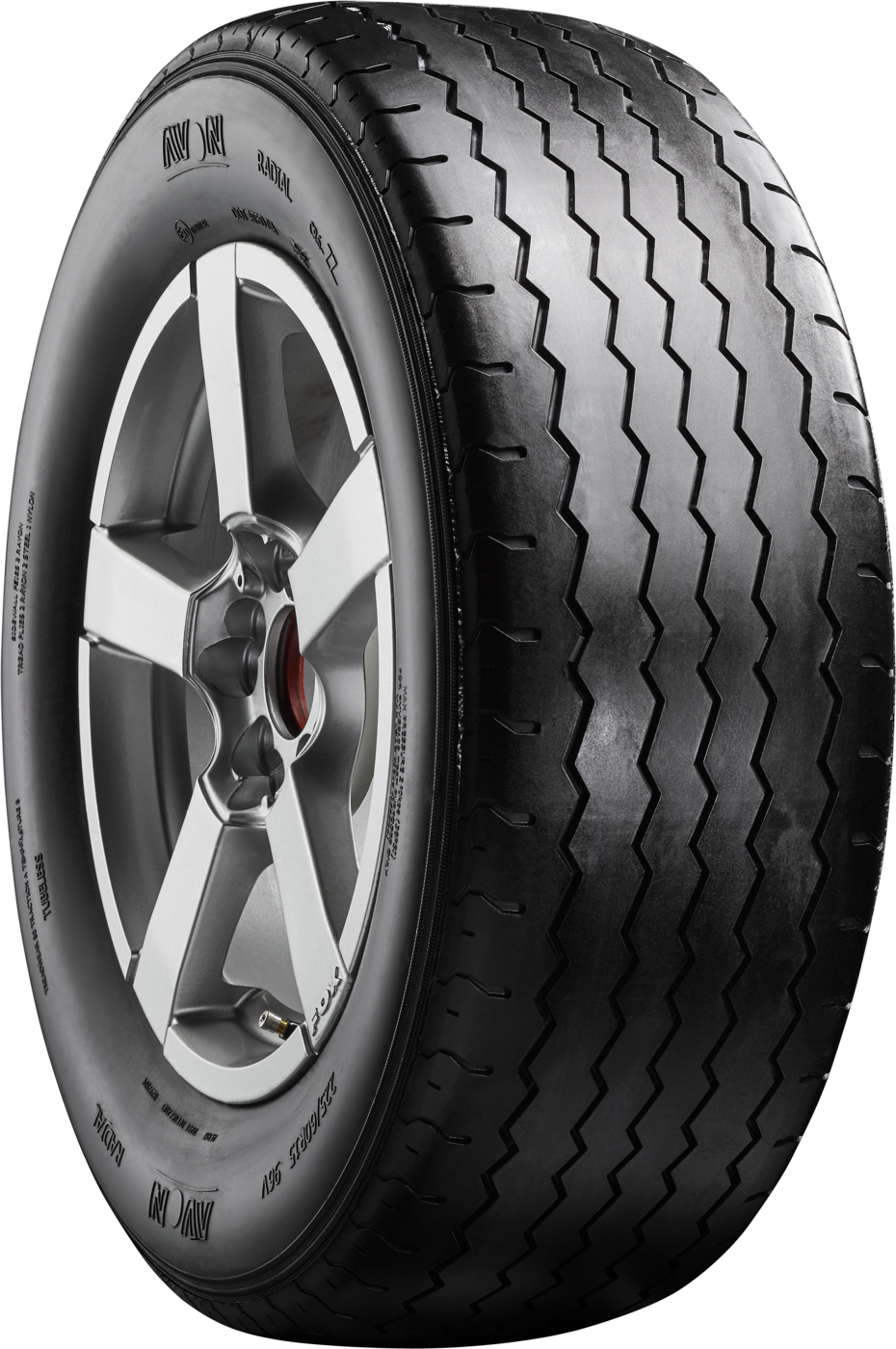 Full specs
Tyre specifications
There are 17 tyre sizes available
Tyre size

The nominal tyre size below is listed on the sidewall, this is a reference to the dimensions of the tyre. For example: Tyre Tread Width / Tyre Aspect Ratio or Tyre Diameter / Rim Diameter

Service

(cannot find text: coopertires_sites:site.tooltips.avon_motorsport_service_index)

Compound

(cannot find text: coopertires_sites:site.tooltips.avon_motorsport_compound)

UTQG

(cannot find text: coopertires_sites:site.tooltips.avon_motorsport_utqg)

UTQG

(cannot find text: coopertires_sites:site.tooltips.avon_motorsport_utqg)

UTQG

(cannot find text: coopertires_sites:site.tooltips.avon_motorsport_utqg)

Rim choice

Recommended range of wheel widths to be used

Rim used

Rim used for measurement of the tyre

Measured at

(cannot find text: coopertires_sites:site.tooltips.avon_motorsport_measured)

Diameter

Overall diameter of the tyre

Section

Overall section width of the tyre

Tread

Overall tread width of the tyre

Revolutions

Total number of rotations for the tyre to complete a mile or kilometre

EU label

(cannot find text: coopertires_sites:site.tooltips.avon_motorsport_eu_label)

Index
Treadwear
Traction
Temperature
psi
Bar
ins
mm
ins
mm
ins
mm
miles
km
165/70R10
72H
A29
80
A
B
4.0 - 5.5
5
30.0
2.1
19.40
493
6.50
165
5.16
131
1040
646
185/70R13
86H
A29
80
A
B
4.5 - 6.0
5.5
30.0
2.1
22.80
579
7.32
186
5.47
139
885
550
175/70R13
82H
A29
80
A
B
4.5 - 6.0
5
30.0
2.1
22.85
580
6.89
175
4.92
125
883
548
185/70R14
88H
A29
80
A
B
4.5 - 6.0
5.5
30.0
2.1
24.60
625
7.68
195
5.75
146
820
509
155R15
82H
A29
80
A
B
4.0 - 5.0
4.5
30.0
2.1
24.95
634
6.22
158
4.33
110
808
502
215/60R15
94V
A29
80
A
B
6.5 - 7.5
6.5
30.0
2.1
25.00
635
8.74
222
7.09
180
807
501
175/70R15
86H
A30
80
A
B
4.5 - 6.0
5
30.0
2.1
25.05
636
7.17
182
6.42
163
805
500
175/70R15
86H
A29
80
A
B
4.5 - 6.0
5
30.0
2.1
25.05
636
7.17
182
6.42
163
805
500
185/70R15
89V
A30
80
A
B
4.5 - 6.0
6
30.0
2.1
25.35
644
7.80
198
6.46
164
796
494
185/70R15
89V
A29
80
A
B
4.5 - 6.0
6
30.0
2.1
25.35
644
7.80
198
6.46
164
796
494
225/60R15
96V
A29
80
A
B
6.0 - 8.0
6.5
30.0
2.1
25.70
653
9.13
232
8.07
205
785
488
205/70R15
96V
A29
80
A
B
5.0 - 7.0
6
30.0
2.1
26.60
676
8.39
213
6.30
160
758
471
215/70R15
98V
A29
80
A
B
5.5 - 7.0
6.5
30.0
2.1
26.70
678
9.02
229
6.93
176
755
469
225/65R15
99V
A29
80
A
B
6.0 - 8.0
6.5
30.0
2.1
26.70
678
9.09
231
7.17
182
755
469
245/60R15
101V
A29
80
A
B
7.0 - 8.5
7
30.0
2.1
26.70
678
9.84
250
8.43
214
755
469
275/55R15
104V
A29
80
A
B
8.0 - 10.0
8.5
30.0
2.1
26.95
685
11.02
280
9.21
234
748
465
295/50R15
108V
A29
80
A
B
8.5 - 10.5
9.5
30.0
2.1
26.95
685
12.01
305
10.04
255
748
465
Speak to an expert