CR28 Sport
Ideal competition fitment for your classic performance vehicle. Manufactured in the UK.
Show available sizes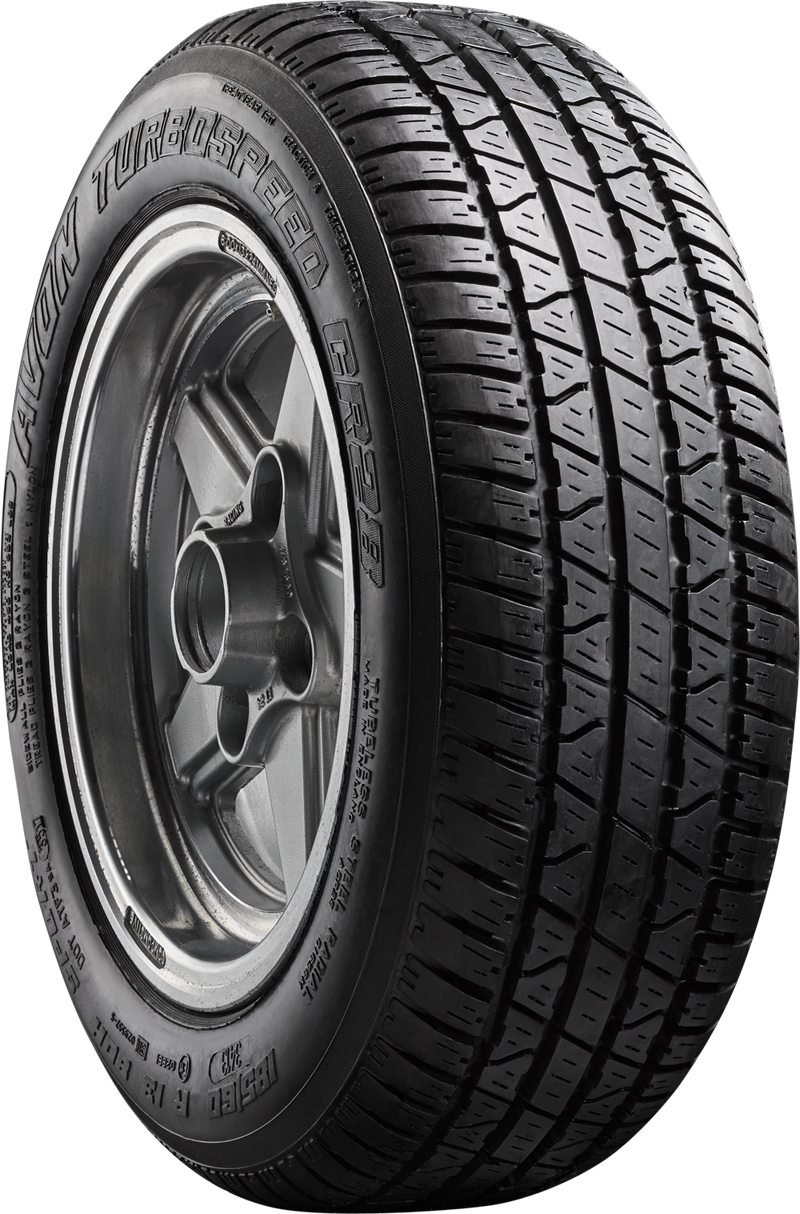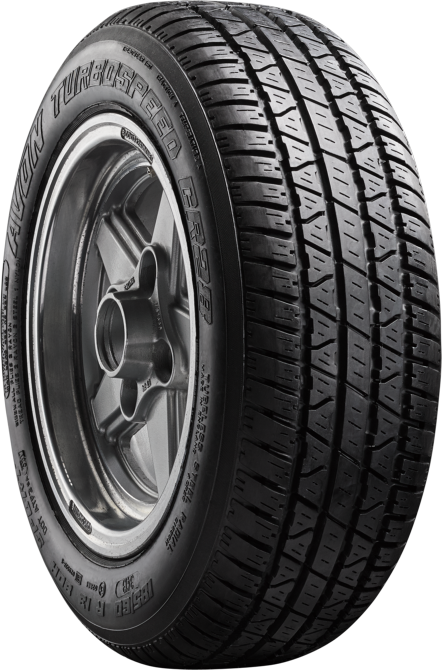 Features
The tyre's ability to grip the road in dry conditions.
The tyre's ability to grip the road in wet conditions.
The wear rate of the tyre.
The measure of how quiet a tyre is while driving.
How the tyre is able to respond to driving such as accelerating, braking, steering and turning.
The tyre's ability to have grip on unpaved surfaces such as dirt, mud, sand, rock or gravel.
*When compared to other Avon tyres
CR28 Sport
Full competition tread compound

Delivers exceptional levels of precision and road feedback.

All-weather tread pattern for optimised water evacuation

Exceptional all-weather performance.

List 1B permitted

Suitable for MSA regulated competition use.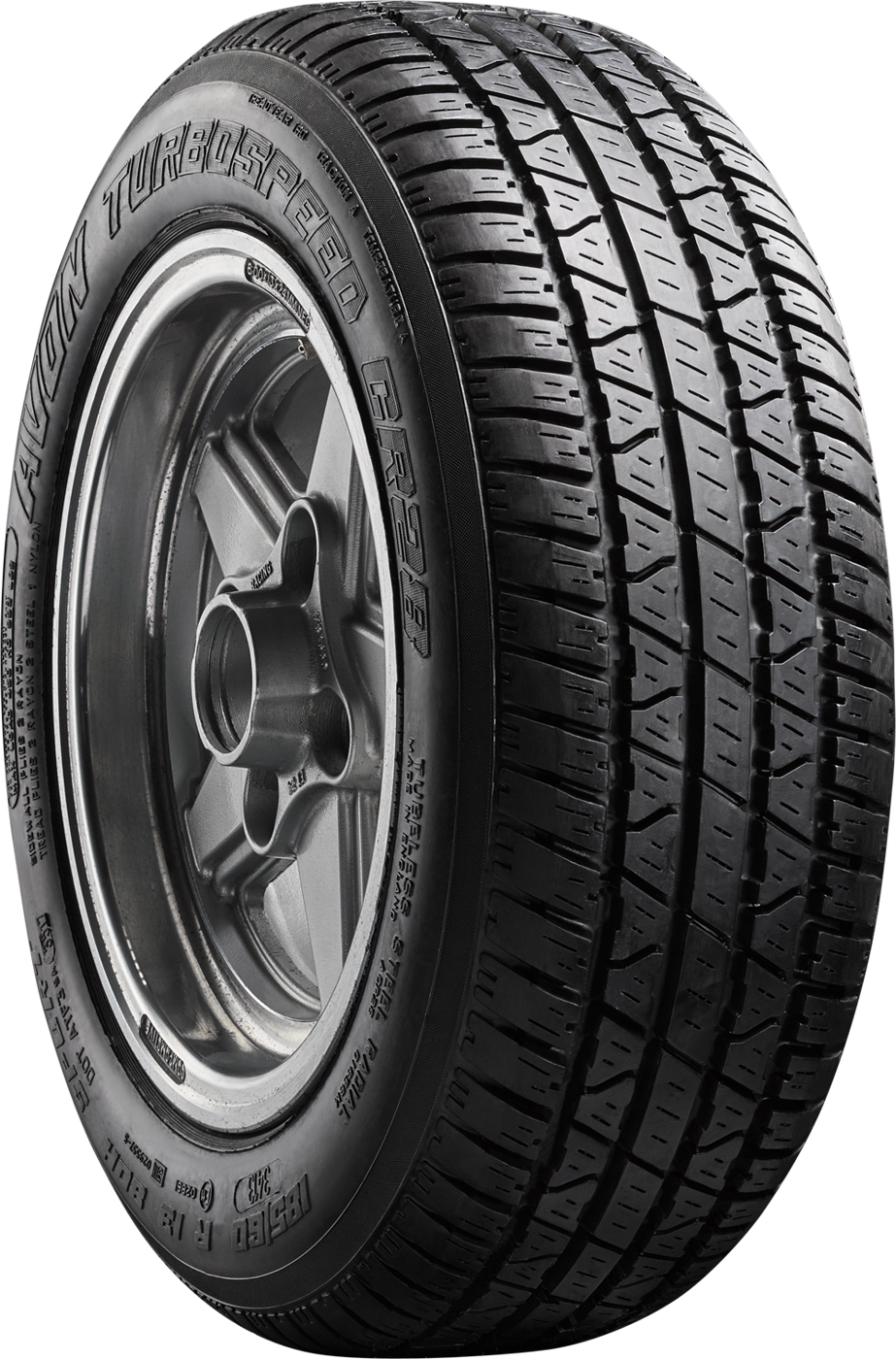 Full specs
Tyre specifications
There are 5 tyre sizes available
Tyre size

The nominal tyre size below is listed on the sidewall, this is a reference to the dimensions of the tyre. For example: Tyre Tread Width / Tyre Aspect Ratio or Tyre Diameter / Rim Diameter

Service

(cannot find text: coopertires_sites:site.tooltips.avon_motorsport_service_index)

Compound

(cannot find text: coopertires_sites:site.tooltips.avon_motorsport_compound)

UTQG

(cannot find text: coopertires_sites:site.tooltips.avon_motorsport_utqg)

UTQG

(cannot find text: coopertires_sites:site.tooltips.avon_motorsport_utqg)

UTQG

(cannot find text: coopertires_sites:site.tooltips.avon_motorsport_utqg)

Rim choice

Recommended range of wheel widths to be used

Measured at

(cannot find text: coopertires_sites:site.tooltips.avon_motorsport_measured)

Diameter

Overall diameter of the tyre

Section

Overall section width of the tyre

Tread

Overall tread width of the tyre

Revolutions

Total number of rotations for the tyre to complete a mile or kilometre

EU label

(cannot find text: coopertires_sites:site.tooltips.avon_motorsport_eu_label)

Index
Treadwear
Traction
Temperature
psi
Bar
ins
mm
ins
mm
ins
mm
miles
km
185/60R13
80H
A30
160
A
A
5.5 - 6.0
30.0
2.1
21.70
551
7.40
188
5.31
135
929
578
205/60R13
86H
A30
160
A
A
6.0 - 6.5
30.0
2.1
22.70
577
7.80
198
5.98
152
888
552
185/60R14
82H
A30
160
A
A
5.5 - 6.0
30.0
2.1
22.70
577
7.40
188
5.31
135
888
552
195/50R15
82H
A30
160
A
A
6.0 - 6.5
30.0
2.1
22.60
574
7.72
196
6.30
160
892
555
205/50R15
86H
A30
160
A
A
6.5 - 7.0
30.0
2.1
23.00
584
8.58
218
7.28
185
877
545
Speak to an expert