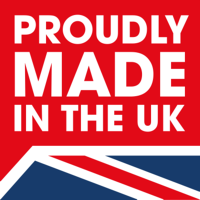 COBRA CHROME TRIKE
The Avon Cobra Chrome offers premium performance and a stylish Cobra themed design.
Show available sizes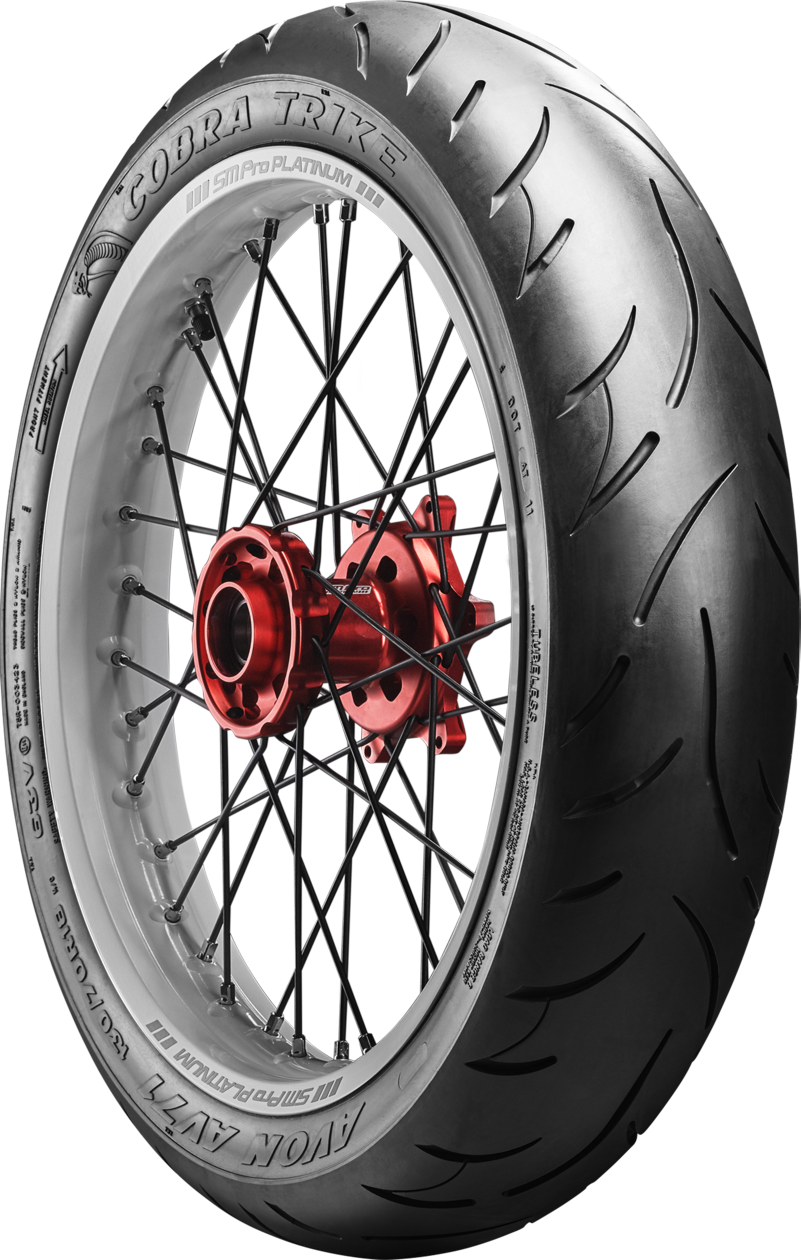 Features
The tyre's ability to grip the road in dry conditions.
The tyre's ability to grip the road in wet conditions.
The wear rate of the tyre.
The measure of how quiet a tyre is while driving.
How the tyre is able to respond to driving such as accelerating, braking, steering and turning.
The tyre's ability to have grip on unpaved surfaces such as dirt, mud, sand, rock or gravel.
*When compared to other Avon tyres
COBRA CHROME TRIKE
Unique tyre design with detailed aesthetic features

Bespoke snake skin appearance and embossed Cobra head logo.

Excellent wet braking and stability

Enhanced compounds and new construction deliver improved stopping distances in wet braking tests.

High stability in all conditions delivering precise feel and tyre feedback

Avon's latest tech pattern and advanced construction produces over a 5% larger tyre footprint compare to Avon Cobra.

Full specs
Tyre specifications
There are 2 tyre sizes available
Tyre size

The tire size is made up of: Tread Width / Aspect Ratio / Rim Diameter. For example 245/50R18

Load/Speed

https://www.avontyres.com/en-gb/tyre-care/technical/load-index-and-speed-rating-sy/

Sidewall

(cannot find text: coopertires_sites:site.tooltips.avon_motorcycle_sidewall)

Position

(cannot find text: coopertires_sites:site.tooltips.avon_motorcycle_standard)

Rec.rim

(cannot find text: coopertires_sites:site.tooltips.avon_motorcycle_rim_rec)

Alt. Rim

(cannot find text: coopertires_sites:site.tooltips.avon_motorcycle_rim_alt)

Width

The tire width is a millimetre measurement for the width of the tire. For example 245 mm when reading a tire size of 245/50R18

Width

The tire width is a millimetre measurement for the width of the tire. For example 245 mm when reading a tire size of 245/50R18

Diameter

The rim diameter is the wheel diameter in inches. For example 18 inches when reading a tire size of 245/50R18

Diameter

The rim diameter is the wheel diameter in inches. For example 18 inches when reading a tire size of 245/50R18

Tread depth

(cannot find text: coopertires_sites:site.tooltips.avon_motorcycle_depth)

ins
ins (min/max)
mm
ins
mm
ins
mm
130/70 R 18
63V
-
F
3.5
3.50 - 4.00
130
N/A
647
25.5
4.7
MT90 B 16
74H
-
F
3
2.50 - 3.50
130
N/A
638
25.1
8.7
Speak to an expert