AM9 Roadrunner Universal
Designed to be used as a front or rear tyre the 80/90H18 universal is the narrowest tyre in the racing range.
Show available sizes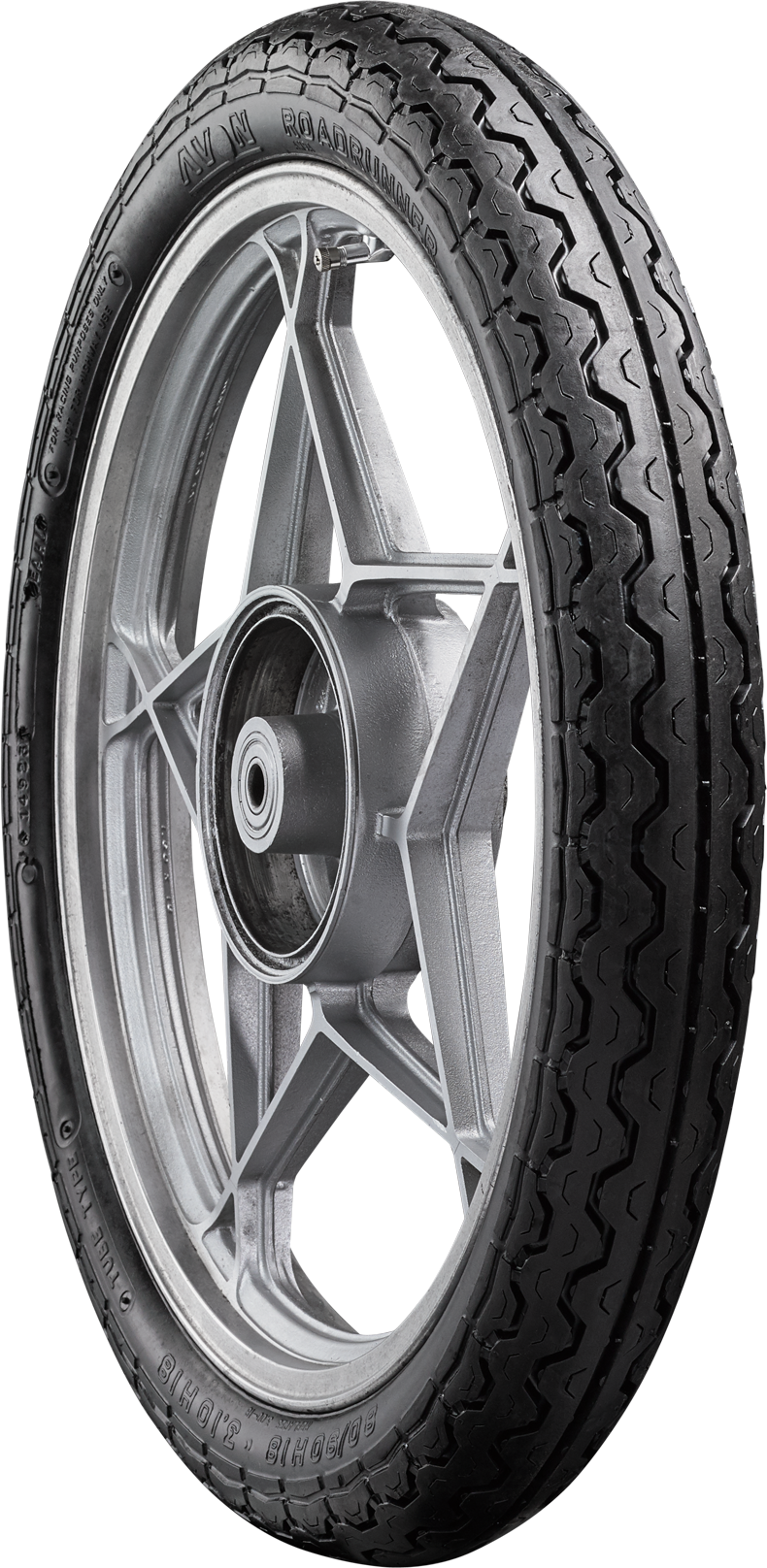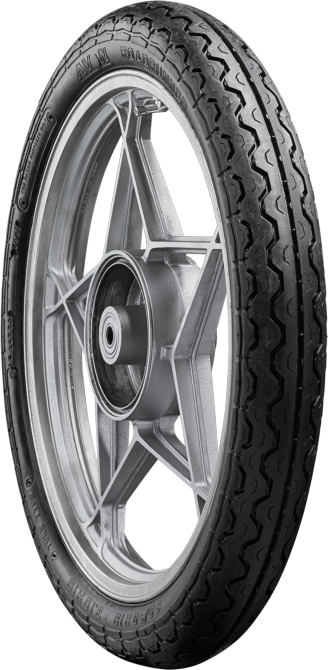 Features
The tyre's ability to grip the road in dry conditions.
The tyre's ability to grip the road in wet conditions.
The wear rate of the tyre.
The measure of how quiet a tyre is while driving.
How the tyre is able to respond to driving such as accelerating, braking, steering and turning.
The tyre's ability to have grip on unpaved surfaces such as dirt, mud, sand, rock or gravel.
*When compared to other Avon tyres
AM9 Roadrunner Universal
Available in 2 compounds

A25 compound for use on the rear or the softer A30 compound for the front.

Great match with Roadrunner F2 or Roadrunner R2

Available in more sizes and suitable compounds.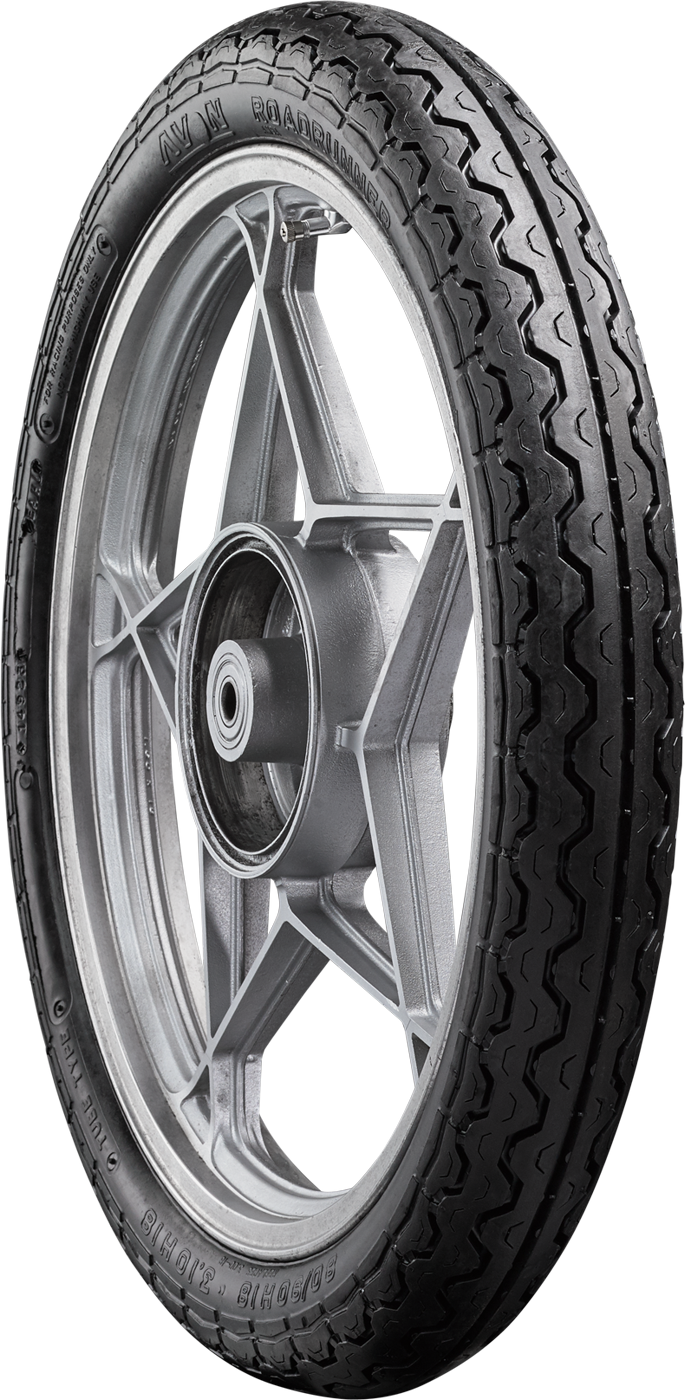 Full specs
Tyre specifications
There is 1 tyre size available
Showing specs for 18" rim
Tyre size

The tire size is made up of: Tread Width / Aspect Ratio / Rim Diameter. For example 245/50R18

Rim choice

(cannot find text: coopertires_sites:webdesigns.cooper.tooltips.avon_motorsport_rim_choice)

Diameter

The rim diameter is the wheel diameter in inches. For example 18 inches when reading a tire size of 245/50R18

Section

(cannot find text: coopertires_sites:webdesigns.cooper.tooltips.avon_motorsport_section)

Tread

(cannot find text: coopertires_sites:webdesigns.cooper.tooltips.avon_motorsport_tread)

Static Loaded Radius

(cannot find text: coopertires_sites:webdesigns.cooper.tooltips.avon_motorsport_radius)

Revolutions

(cannot find text: coopertires_sites:webdesigns.cooper.tooltips.avon_motorsport_revolutions)

ins
mm
ins
mm
ins
mm
ins
mm
miles
km
80/90H18
1.60 - 2.15
23.90
607
3.20
81
3.20
81
11.26
286
844
524